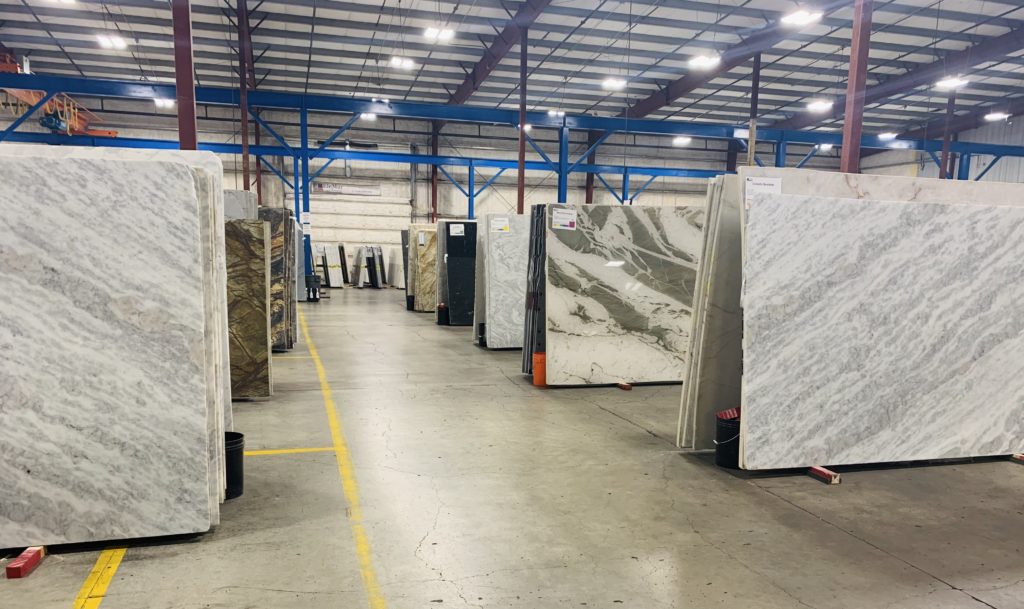 How to Shop for Natural Stone
So, you have finally decided to remodel your kitchen and replace the stained and cracking Formica countertops you've been punishing for the past twenty years. Maybe your grease-stained backsplash is permanently wounded or those bath vanities are crying out for help. Good decision! But, where do you begin your search? What should you expect? What's the process? How do you choose what's right for yourself? HELP! Instead of running all over town on your search for the perfect material – come to EleMar Oregon where you will be at Home in a World of Stone!
Once you walk in the front doors, you realize you are in for a very unique shopping experience! Those small samples of quartz and granite you picked up at the flooring store can now be viewed as full slabs averaging about 120×76, weighing in at a mere 1,200lbs per slab! Your journey is about to begin:
WHAT NEXT?
You will be greeted by an experienced non-commissioned salesperson who will give you a general layout of the warehouse, explain general pricing and leave you to explore. It's a good idea to bring with you a sample of your cabinets and even flooring, if you have them. There is no special way to choose your stone. You just need to know what you like! Need design help? Our staff can certainly assist you in your choice of stone.
ASK QUESTIONS!
If you don't know the differences in the materials and their best applications, then ask! We pride ourselves in educating you to your choices and what will work best for you. Then, it's just a matter of what you love. Remember, you'll be looking at and using this purchase every day for a long time, so take your time during selection.
WHAT'S A FABRICATOR?
A fabricator is the person or company who will cut and install your kitchen countertops, vanities or fireplace facias. We are simply the supplier to them. They are the sole personnel we sell to. We do not sell to contractors or builders, or cabinet companies. Fabricators are the only people equipped to handle this massive material.
PRICING
Even though we are open to the public, we are still wholesalers to the industry. What that means to you is that we cannot provide you with the exact price per slab because every fabricator will price jobs differently. Instead, we provide you with an estimated per square foot price that includes material, labor and installation. Your exact quote for your project will come directly from the fabricator.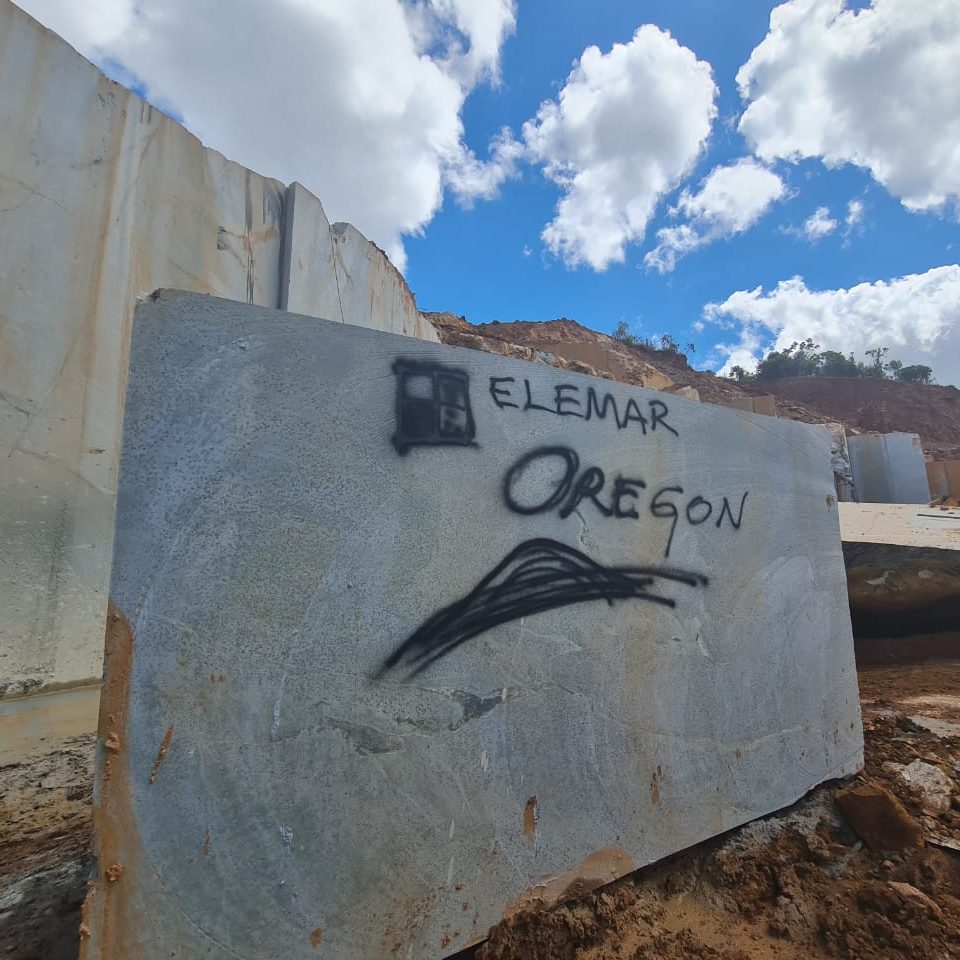 YOU'VE CHOSEN: WHAT NEXT?
All that's left is for you to hand select your slabs. We will lay out several slabs from the block you are considering and you hand select the specific ones you like. We then tag your slabs with your name. Your fabricator, if you have one selected, will be sent the information via email which provides them with the exact final estimate for your job. We will then hold your material for approximately forty-five (45) days until we either deliver the slabs to the fabricator or they pick up the slabs themselves. If you don't have a fabricator, we can provide you a list. We will hold your material for up to seven (7) days while you interview fabricators.
*Please understand that the hand-selection process applies only to natural stone and not engineered quartz. Quartz slabs are all the same within a given color.
We hope you will consider EleMar Oregon as your first stop to shop for quality natural stone and quartz. Whether it be Granite, Quartzite, Marble, Soapstone or Quartz, we have it all! Come see our amazing collection of material from around the globe. We bring the Old World to the New World and into your home for a lifetime of enjoyment. We hope to see you soon!
The Team at EleMar