This is a time of extraordinary pressures on the U.S. economy and interruptions to our global connections around the world.  Our current supply chain has collapsed under the weight of a series of never-before seen world catastrophes and shifting economic conditions.  How did we get here?  One word:  PANDEMIC!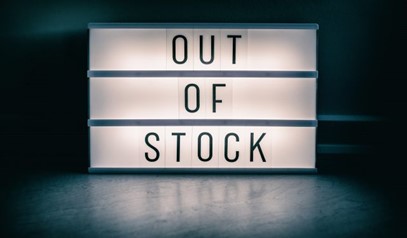 What began as a virus from other similarly-known coronas like SARS, it rapidly spread beyond the borders of China where it began, to become a modern-day deadly scourge affecting every country on the globe. We want you to understand the steps that EleMar Oregon has and is taking to overcome these unusual circumstances to keep our warehouses full!
During the first half of 2020, demand for most goods sunk to new lows as whole countries went into lockdown. Container ships were cancelled, manufacturing cut back and workers were out of jobs. Yet, only a few months later, due to a big economic stimulus, the wheels of our economy began to turn once more. However, there were clear signs of distress. With a rise in consumer spending, emerged a big shortage of shipping containers, shipping rates for certain routes skyrocketed, congestion at ports was becoming obvious, exporters were facing challenges accessing containers and bookings on shipping vessels. Some key manufacturing components such as microchips and vital parts to keep our railroads and trucks running vanished in this ever-increasing supply chain catastrophe.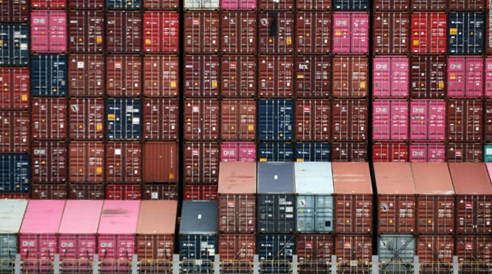 Shipping containers are the backbone of global trade.  Without them, dry goods, raw materials and finished products sit in vast warehouses all over the world.  What this shortage has caused is a competitive price war between the largest corporations, small businesses and even smaller countries' economies.   Add to this is the grounding of the Ever Grand in the Suez Canal in March and the shutdown of a key port in southern China in May and June that left roughly 350,000 containers idle.  Until the container supply improves, we will not see much change.  Our containers come from Brazil, Europe, Africa and India, all affected by these existing conditions.  We have even learned that ports in Seattle and Tacoma, (two ports we depend upon), are no longer accepting shipments coming from Brazil due to their every-increasing backlog.  EleMar Oregon continues to stay abreast of our containers with open communication with our agents and by working tirelessly to keep you informed on incoming material as information comes to us.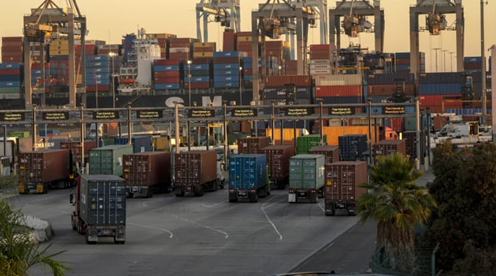 Here are the salient issues we will continue to face:
Lack of qualified personnel at the quarries (COVID-19)
Material Scarcity (Natural Stone, Engineered Quartz)
Increasing Freight Prices (affecting all incoming material)
Port Congestion (Creating backlogs, slowed inspections, delays in deliveries, lack of communication from port authorities)
Changing Consumer Attitudes (delaying projects and high dollar purchases)
Shortage of Truck Drivers (creating pile-ups of containers at the port and late deliveries.)
Under these circumstances, more ships are needed, but that is at least a year or two away. The price to ship a container from Brazil, China and Europe has increased 13-fold. This part of the equation of problems will not be resolved any time soon. Port congestion is a global problem. Port operations are also affected by the increasing climate changes everywhere. Yes, weather has become another obstacle to overcome.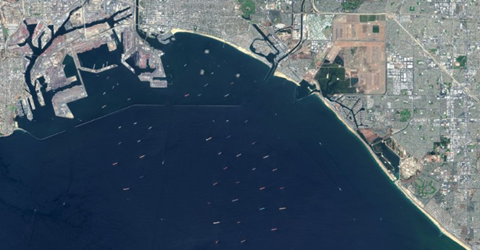 Trucking is the bloodline of our industry.  Without drivers to deliver our containers from ports to our doors, we have no business.  Trucking has, as a direct result of Covid, become highly competitive.  The industry estimated a record 490,000 job openings.  Trucks have increased in price exponentially, while wages have not.  Drivers are now demanding higher wages and benefits, adding to even more financial weight to an already over-burdened bottom line.  Our solution is to rely on a network of haulers – not just one or two.  Our owners and managers are on the front lines working to keep material moving from port to our doors through our long-term relationships in the trucking industry.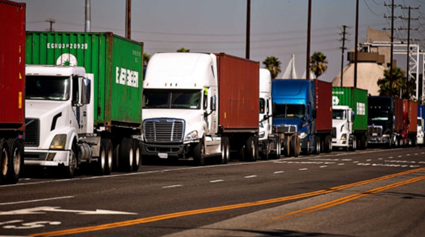 Obviously, recovery from these supply-chain bottlenecks will take a combination of efforts by multi-national corporations, manufacturers of raw materials, a slow-down in consumer buying, and assistance on the federal level across the globe.
As the holiday season approaches, the logistics industry is awaiting another jump in product demand that could land another blow to this already weakened system.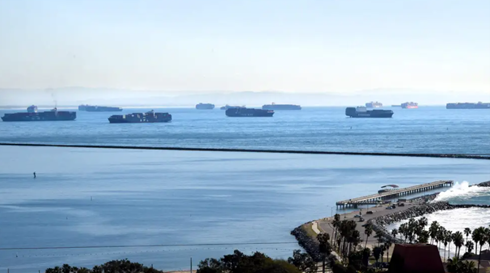 To summarize problems directly affecting the Stone Industry as a whole, we are seeing a sluggish, painful and expensive slowdown in our containers able to come to port, either into Seattle or Tacoma and then to our doors.   EleMar Oregon has been proactive in changing our business model to accommodate these new factors.  We value your patience during these extraordinary times. 
The Team at EleMar Oregon!