I'm sure we can all agree that putting 2020 in the rearview mirror is quite a welcome sight. So, in keeping with normal tradition, the design world begins the new year by introducing the latest trends in colors, cabinet styles and appliances for the hub and heart of your home.
Here's what's coming to kitchens in 2021:
Marble
The beauty and style of this classic material is returning to kitchen countertops. The unmistakable vein patterns and colors far outweigh any impractical characteristics of the stone. Marble adds a touch of luxury and high-end design reminiscent of old European style and grace. From classic Carrara to Super White, Donatello and luscious Calacatta Gold – marble is back!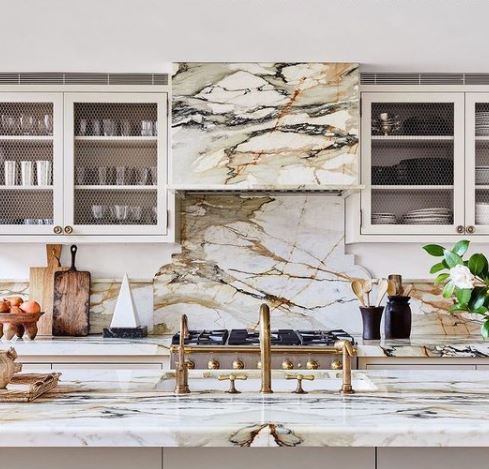 Wood
Thought you needed to paint those oak cabinets white? Not now. Wood is back in all its glorious species and grains. Whether it's used in cabinets or rich wood flooring, the warmth and comfort of wood is returning to define your style in the kitchen. Bring your cabinet sample when you come to choose your countertops. Or use one of our samples to better help you place your stone into context with at least one element of your entire kitchen design.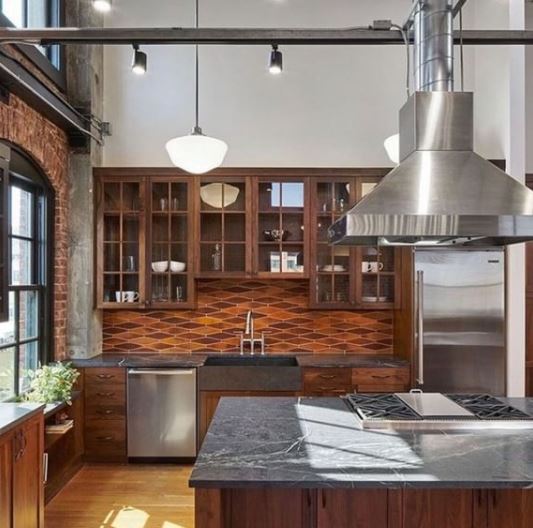 Quartzite
Rare and unique, these strong and dense slabs provide you with the look of marble with the durability of Granite.  EleMar offers you a plethora of choices from the serene Mountain White to the wildly-expressive Fusion.  These stones, like Marble, will endure in style and color for years to come.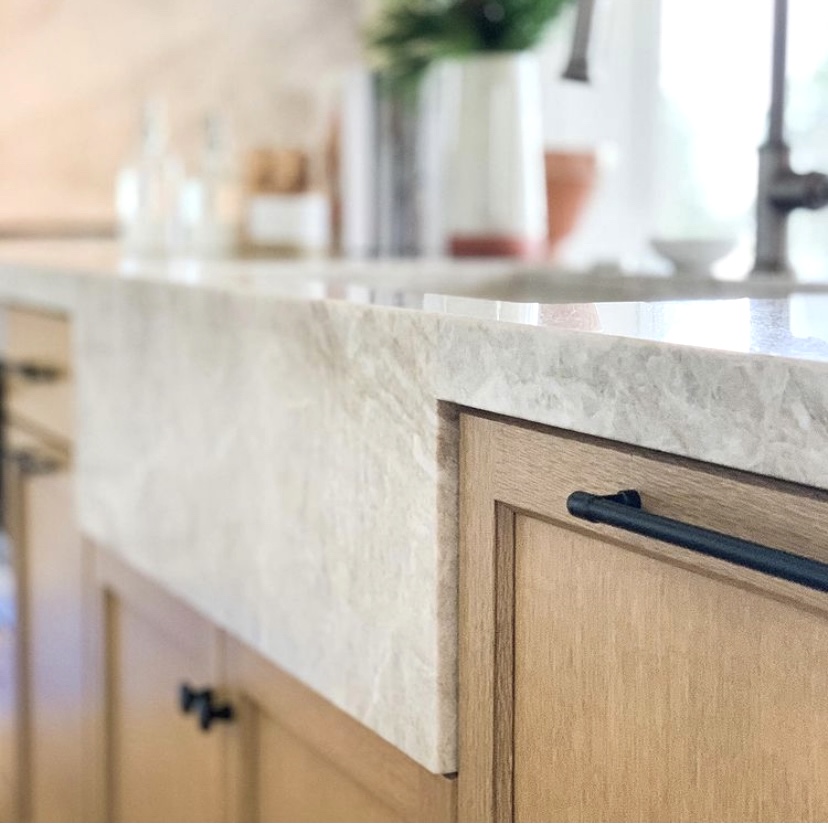 Color, Color, Color!
Yes! Out with white – In with painted cabinets of any color, accent colors in tiles, accessories and even on your appliances!
Limitless paint colors provide you an opportunity to express every style from traditional to trendy.  It will add an element of fun to any kitchen.  Consider the use of different finishes: flat, high gloss, stippled, chalkboard; the choices are endless!  Let a special tile be your inspiration, the view from your kitchen window or the Granite, Marble or Quartzite you've fallen in love with at EleMar.  Or, reverse your planning and let your chosen paint color be the reason for a special stone.  Either way, a splash of color will lead you down the yellow brick road to a beautiful kitchen!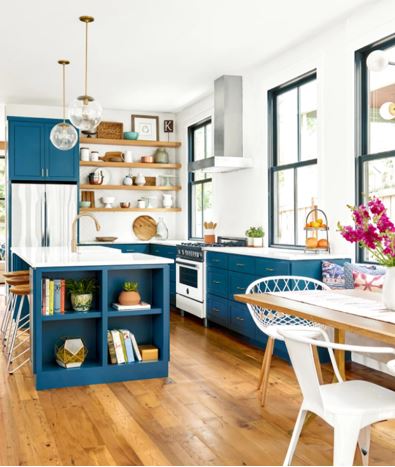 Island Dreaming
If space is no object, then dream up an island of huge proportions. While most natural stone and quartz is limited beyond 120"-126" in length, we can help you create a seamless island to replace your many-leafed dining table up to perhaps 130"-133." Beyond that, you may need a seam. However, we are also seeing a trend to include not one but two islands! Why not have one for prep work and one for seating? Why not a bridge in the middle? The more space you are working with, the options you can think up! Remember, our kitchens are replacing our living and dining rooms. Go forth and be bold!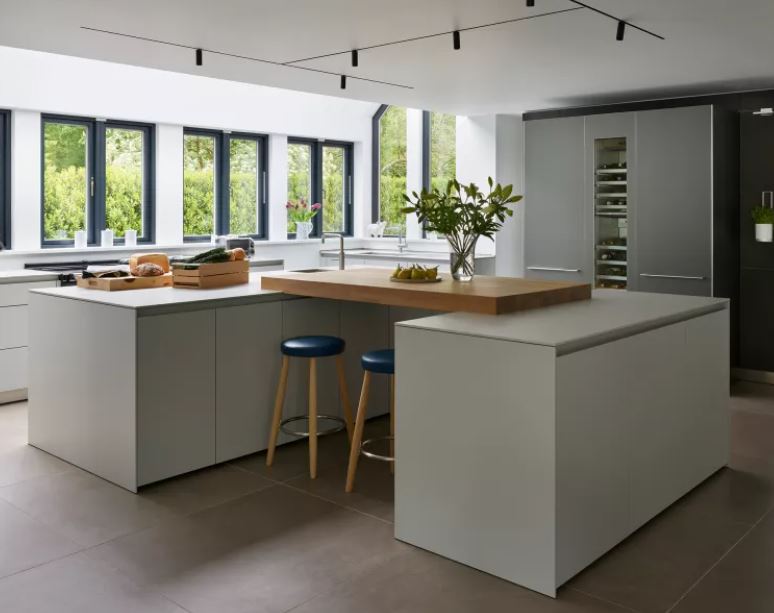 The Warmth of Brass and Gold
Be it faucets, cabinet hardware, sinks or other accents in your kitchen or bath, the glow of brass and gold is replacing stainless steel and brushed nickel. So, to coordinate and highlight this shiny metal, customers are choosing more and more warm toned natural stone and quartz. Colonial Gold and Colonial Cream, Sienna Gold, warm Bordeaux tones, this is a big return to mid-century style. Come see our collection soon!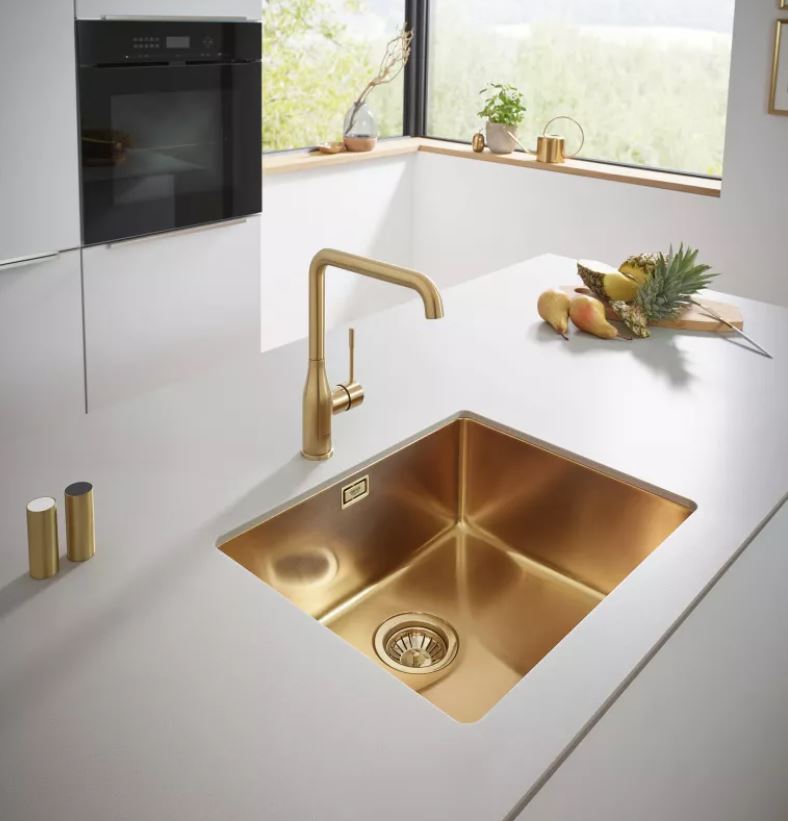 A Dark Mood
Certainly, white kitchens still have great appeal. However, if you are wanting a more dramatic look to the center of your activity, think dark! Deep charcoal, black, soapstone or honed Absolute Black for your countertops with the darkest hue in any color scheme creates drama to spare. Don't be afraid to pair dark cabinets with dark stone, such as Dark Walnut, Espresso, Honduras Rosewood or African Blackwood giving your room a wow factor that's off the charts! The new darker appliance colors can finish the entire look to coordinate with your black faucets. Be warned! You might be creating a warm, cocoon-like atmosphere for friends and family that no one will want to leave! With a new year comes new and classic change.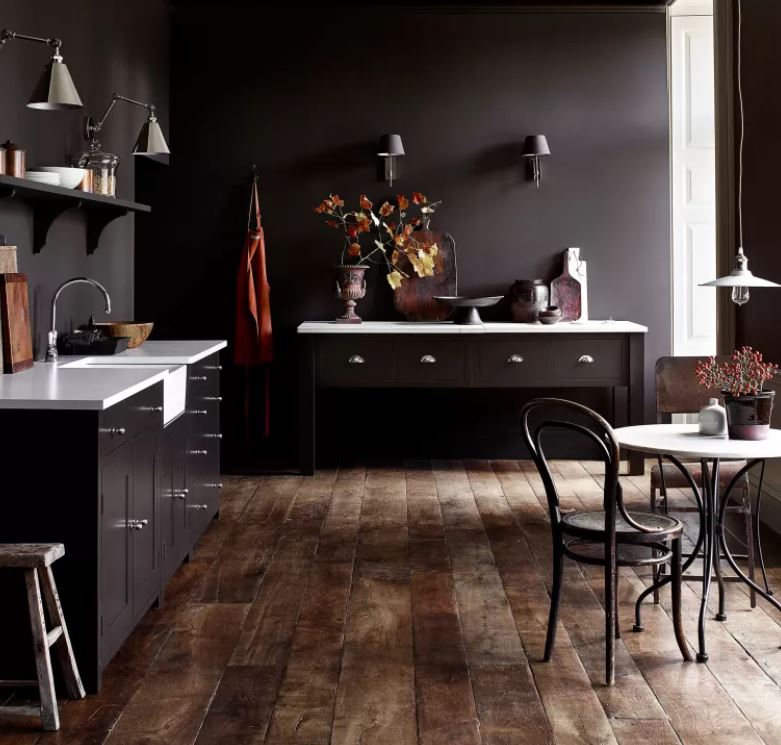 Please know that we at EleMar Oregon want to be your source for everything stone in 2021! Along with a dazzling collection of natural stone, including Granite, Quartzite, Marble and Soapstone, we offer both Caesarstone* the world's leading supplier of Engineered Quartz and our own private label EleQuence Quartz that we continue to enhance and grow with this expanding market. Come see us soon. Our warehouse is open for business! No appointment necessary!
The Team at EleMar Oregon